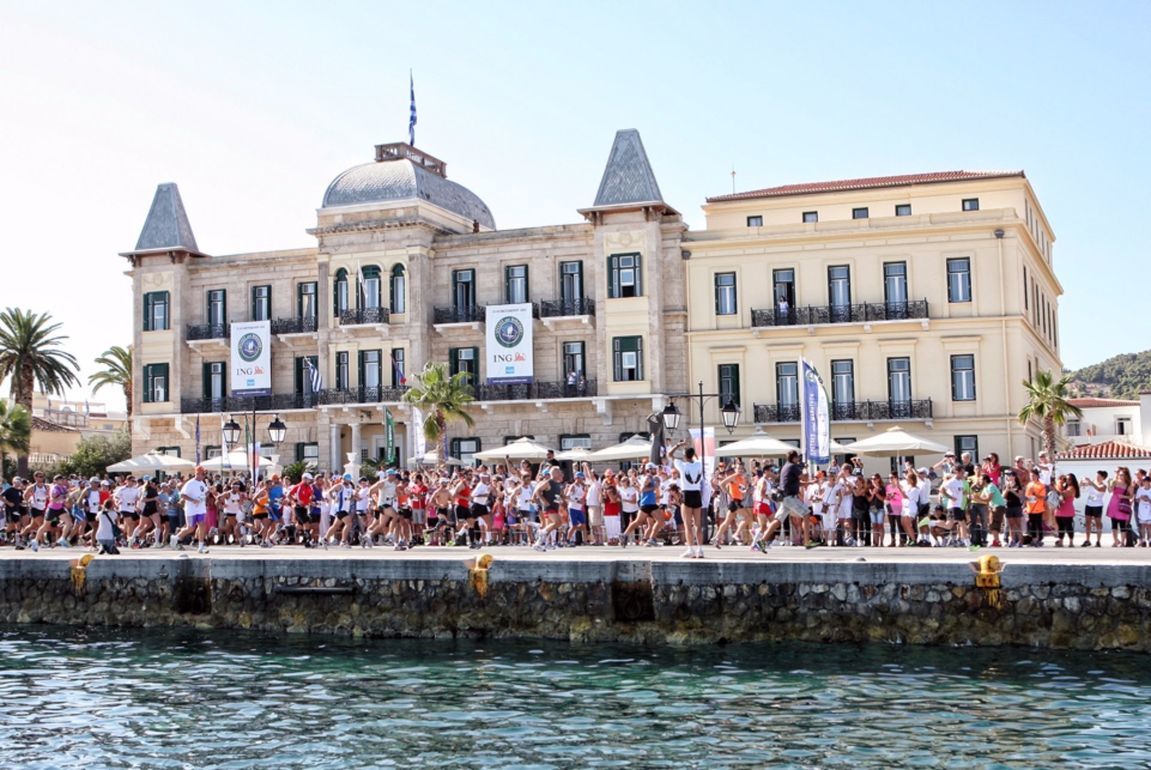 Spetses Mini Marathon
The Spetses Mini Marathon, which is organised by Communication Lab, is an established, three-day sporting event in the heart of the Saronic Gulf, and a favourite recreational activity for both locals and visitors. The 5 km, 10 km and 25 km runs, the swimming races and the kids races offer the opportunity for participants of all ages to enjoy a day of action in the Spetsiot sun.
Since 2013, the Spetses Mini Marathon is proud to encourage participants to 'Run for a Cause', and support and institution or charity of their choice through sponsorship.
The Spetses Mini Marathon has been named National Champion for Greece in the RSM Entrepreneur of the Year Awards, and received the 'Ruban d'Honneur' from the European Business Awards 2014/15.
Book your stay with the Poseidonion Grand Hotel and experience the heart of the action!