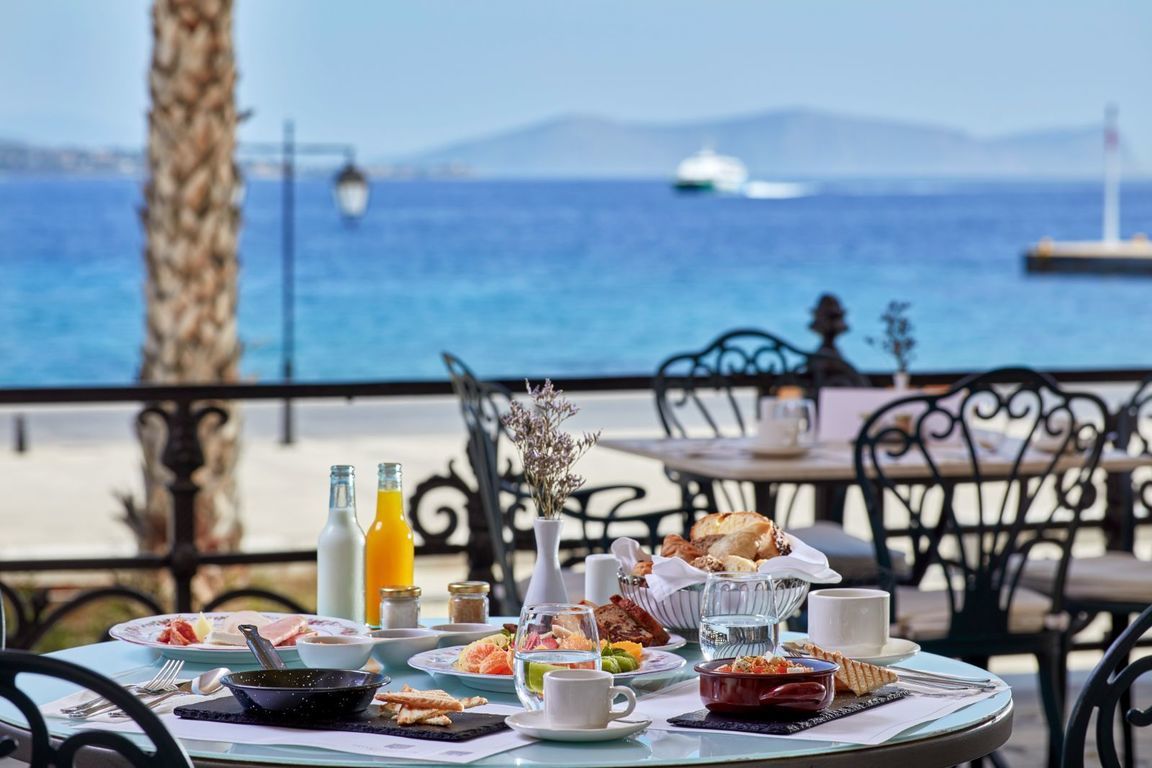 Poseidonion Breakfast
The Poseidonion Grand Hotel breakfast is sure to brighten up even the earliest of mornings, with its cheerful bounty of crunch granolas, creamy Greek yoghurt, local cold cuts, fresh fruits and baked goods.
The Poseidonion Grand Hotel also offers delicacies such as warm, fluffy pancakes with honey, crispy waffles with chocolate praline and almond brittle, decadent eggs Benedict with smoked salmon or prosciutto, and a range of fresh, organic eggs direct from the Bostani Organic Farm served almost any way imaginable!
For late risers, a second breakfast is served in the Library Brasserie from 10.30 and includes such offerings as fresh Greek omelette with olives and feta, Croque Monsieur and Croque Madame, and brioche with smoked salmon and guacamole.