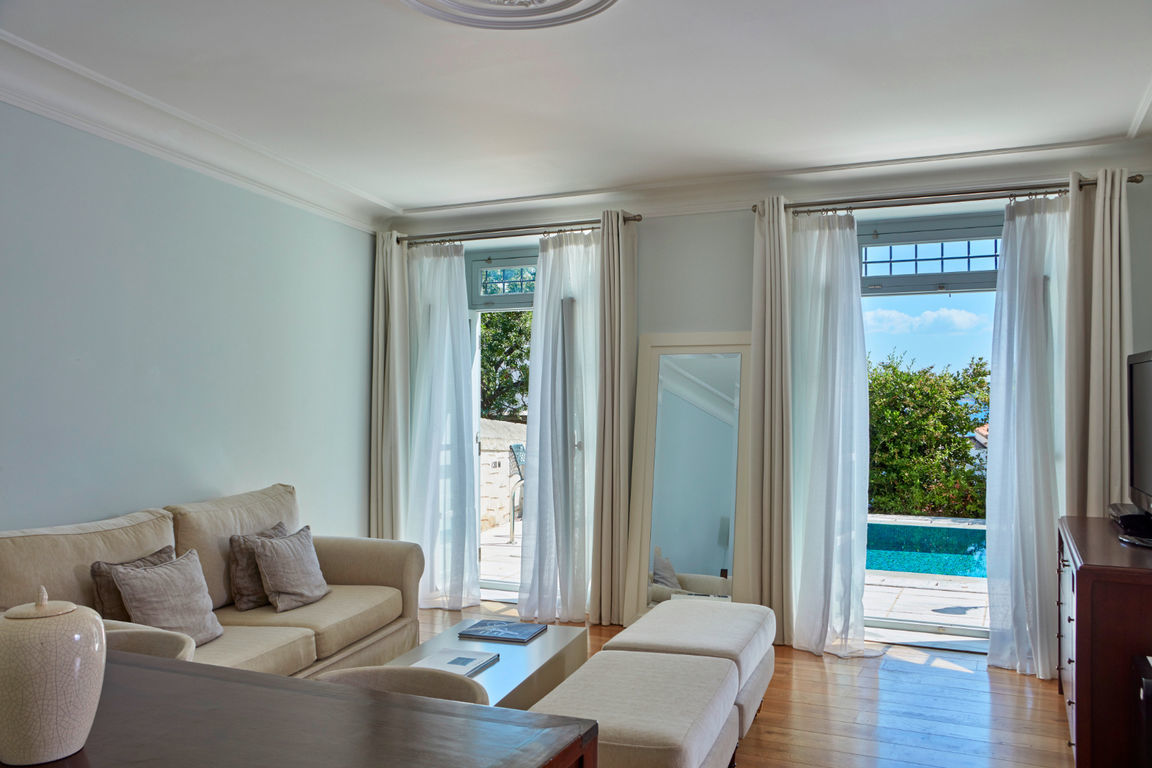 The Pool Suite
A spacious suite that gives the sense of an elegant Spetses house, featuring one bedroom with two en suite marbled bathrooms, a separate living and dining area plus a private garden with a spacious pool.
Interior
1 bedroom, separate living & dining area | 68 sq. m interior, 40 sq. m garden & pool
Exterior
Garden with a private pool.