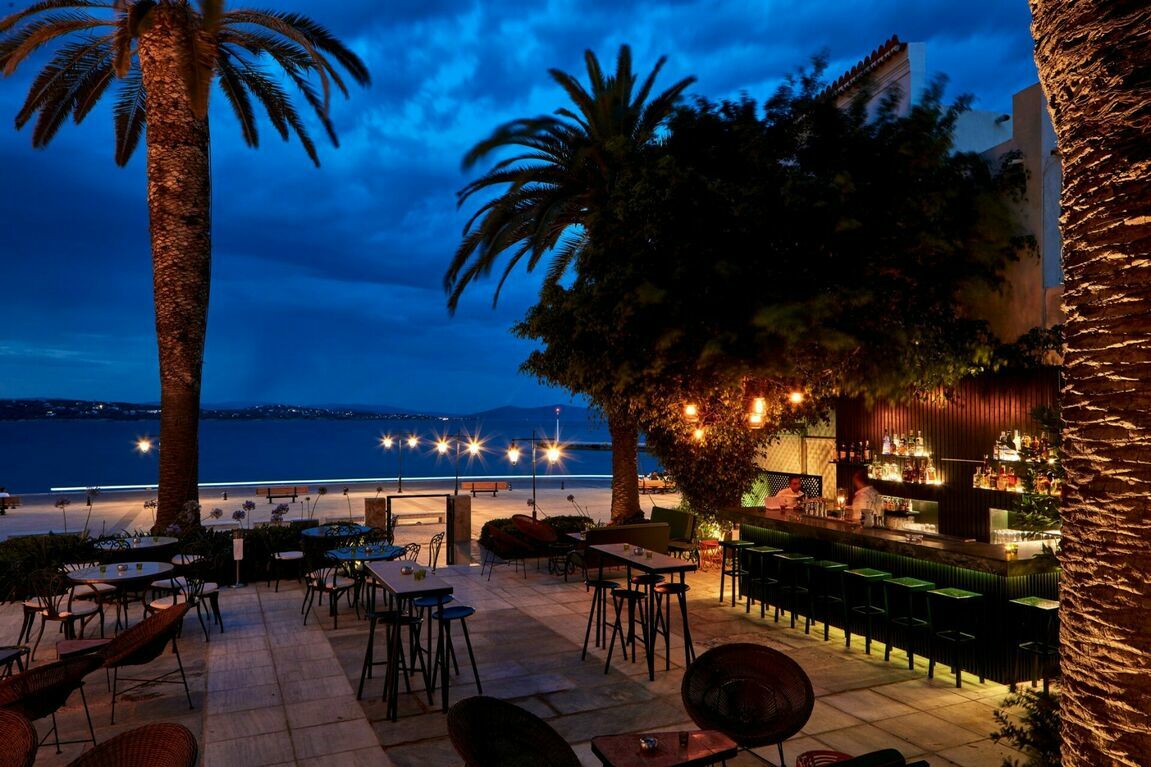 Palms The Bar
Palms The Bar is undoubtedly Spetses' premier spot for sophisticated drinking. Overlooking the waterfront promenade, the bar offers scenic views of the sun setting over the warm waters of the Saronic Gulf.
Take a stool at the elegant marble counter and choose from an extensive menu of cocktails. Aromatic herbs and fresh fruits meet premium spirits, producing unexpected and imaginative flavour combinations with a creative, original touch.
Guests will have the opportunity to indulge and enjoy avant-garde recipes in which, for one more time, fresh ingredients and contemporary versions of classic cocktails will play a central role, all on the atmospheric terrace of Palms Bar.
Choose from a selection of delicious bites designed from our chef Theologos Amiras and his team to capture to aromas of land and sea, and celebrate an evening under the stars.

Palms_Cocktails.pdf
Palms_Drinks.pdf
Palms_Bites.pdf