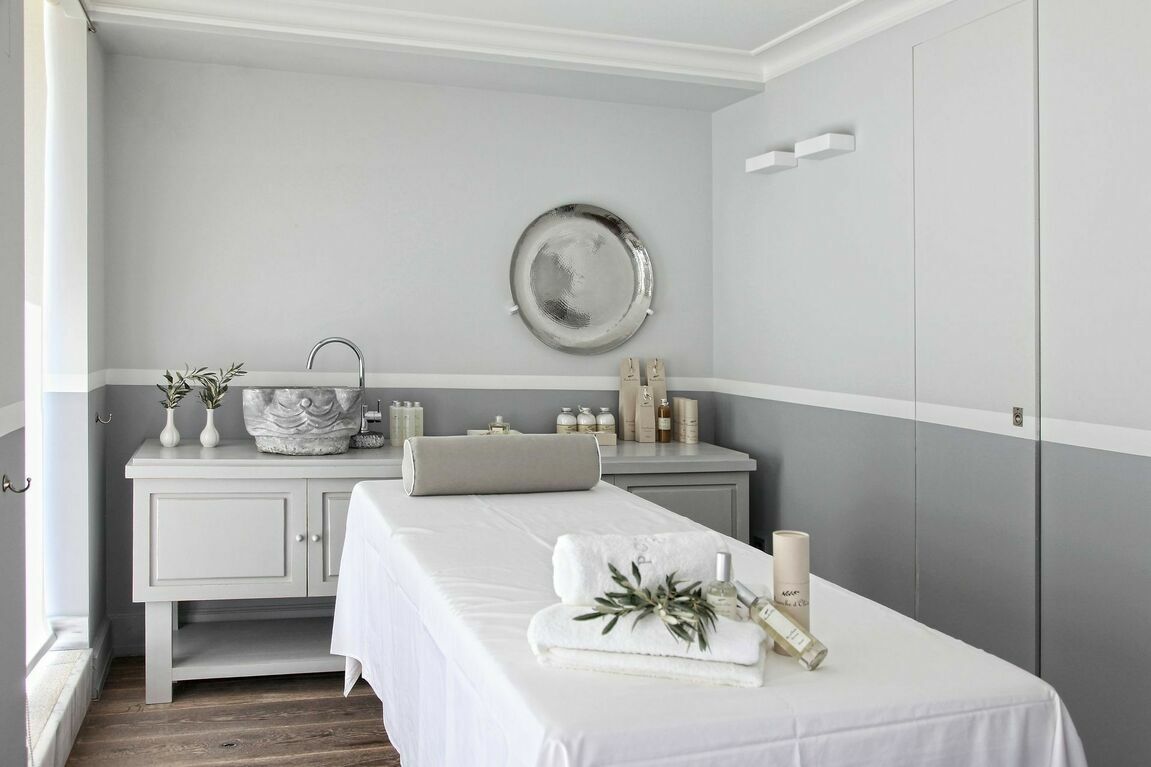 IDOLO in POSEIDONION
IDOLO Spa is an enchanting wellness destination for guests of the Poseidonion Grand Hotel. Offering a wide range of holistic treatments inspired by the Mediterranean, our Spa is a haven for health, healing and harmony. Each guest is taken on a personalised journey to nurture their mind, body and soul, escorted by the signature services and intuitive touch of the Poseidonion Grand Hotel.
Individual spa sessions feature a selection of experiences that aim to relax and rejuvenate guests. From massages to facials, from body wraps to scrubs, all our services utilise natural and organic products. Experience the feeling of true tranquillity as you discover yourself enveloped in the heady aromas of the Greek landscape.
IDOLO Spa also provides comprehensive packages that offer a holistic approach to wellness. The Greek Package draws from the bounties of the surrounding land, using olive oil and oranges for a body scrub and an exfoliating massage. For recovery and repair, the Therapeutic Package uses naturally cooling products for after-sun healing, completed by a deeply relaxing scalp massage.
Every guest is unique, there is no singular road to wellness. Our intuitive staff are delighted to plan and prepare a bespoke spa treatment for you, offering unique therapies that cater to every need. Experts in their practice, they also offer specialised services for guests who are pregnant or nursing.
Οur well-established team at Idolo Spa is also offering the guests of the hotel an array of beauty services in the Hair & Beauty Salon, for a regenerative pampering experience.
Rest assured that every step of your wellness journey will be in line with rigorous health and safety protocols. Your only task is to sit back, relax and allow the healing powers of IDOLO Spa to complete your stay in Spetses. Kindly make a reservation prior to your visit to IDOLO Spa to ensure availability.
The Spa facilities include:
Massage areas
Steam Room
Pool
Contact Idolo Spa at the Poseidonion Grand Hotel
Operating hours: Monday to Sunday, 10.00 - 20.00
Τ: +30 22980 74553, ext. 512
E-mail: poseidonion@idolospa.com
www.idolospa.com
Menu_Idolo_Spa_Poseidonion.pdf