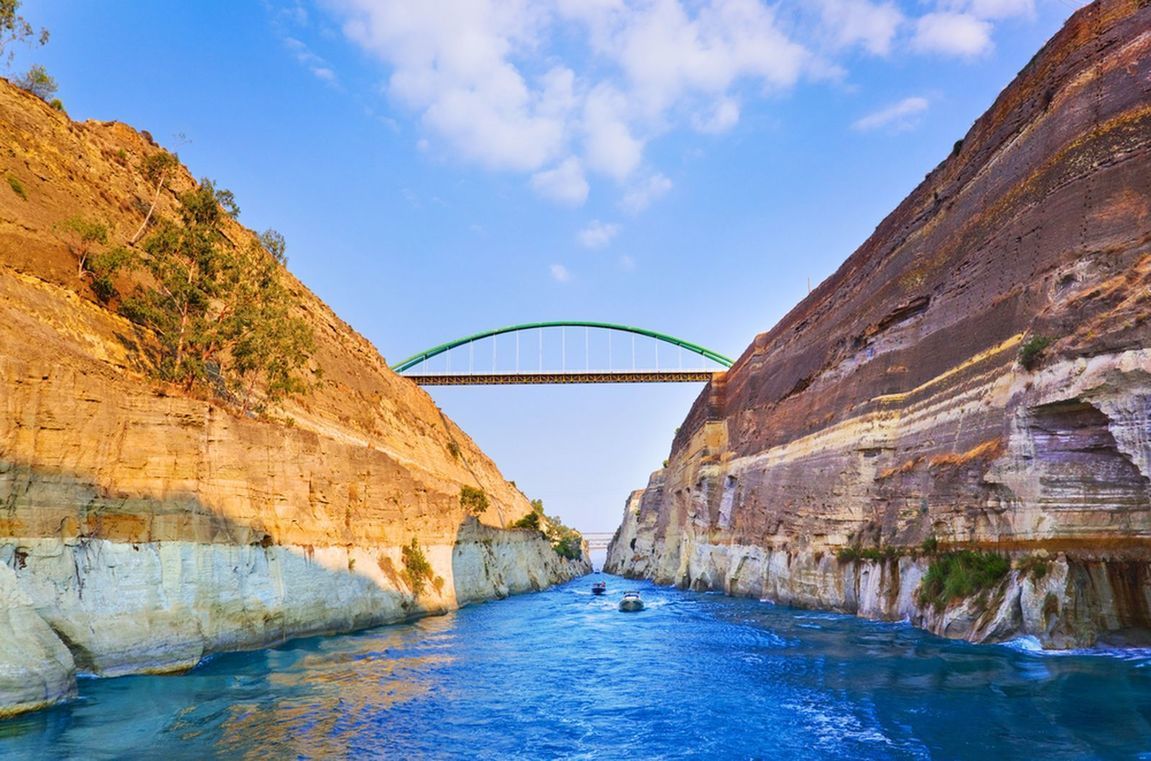 Corinth Canal
The Corinth Canal connects the Gulf of Corinth with the Saronic Gulf in the Aegean Sea. The building of the Canal was first attempted by Periander, the tyrant of Corinth, in 602 BC who abandoned it however due to lack of funds and expertise. Instead, an overland road named 'Diolkos' was constructed whereby the ships would be wheeled across. Many more abortive attempts followed during Roman times, with Julius Caesar, Caligula and even Nero attempting and failing to build the Canal. Finally in modern times, after an unsuccessful attempt by Ioannis Kapodistrias, the first governor of Greece, the canal was completed on July 25th 1893, after eleven years of work.
Useful Info:
The Corinth canal was built by Hungarian engineer, Béla Gerster (1850-1923), with the assistance of French engineer Vincent Dauzats.
The canal consists of a single channel 8 metres (26 ft) deep, excavated at sea level, measuring 6,346 metres (20,820 ft) long by 24.6 metres (81 ft) wide at the top and 21.3 metres (70 ft) wide at the bottom.
In 1988 submersible bridges were installed at sea level at each end of the canal.
Ships can only pass through the canal one at a time on a one-way system. Larger ships have to be towed by tugs.
The canal is nowadays used mostly by tourist ships, with an approximate 11,000 ships travelling through the waterway per year.
For more information please contact us at concierge@poseidonion.com