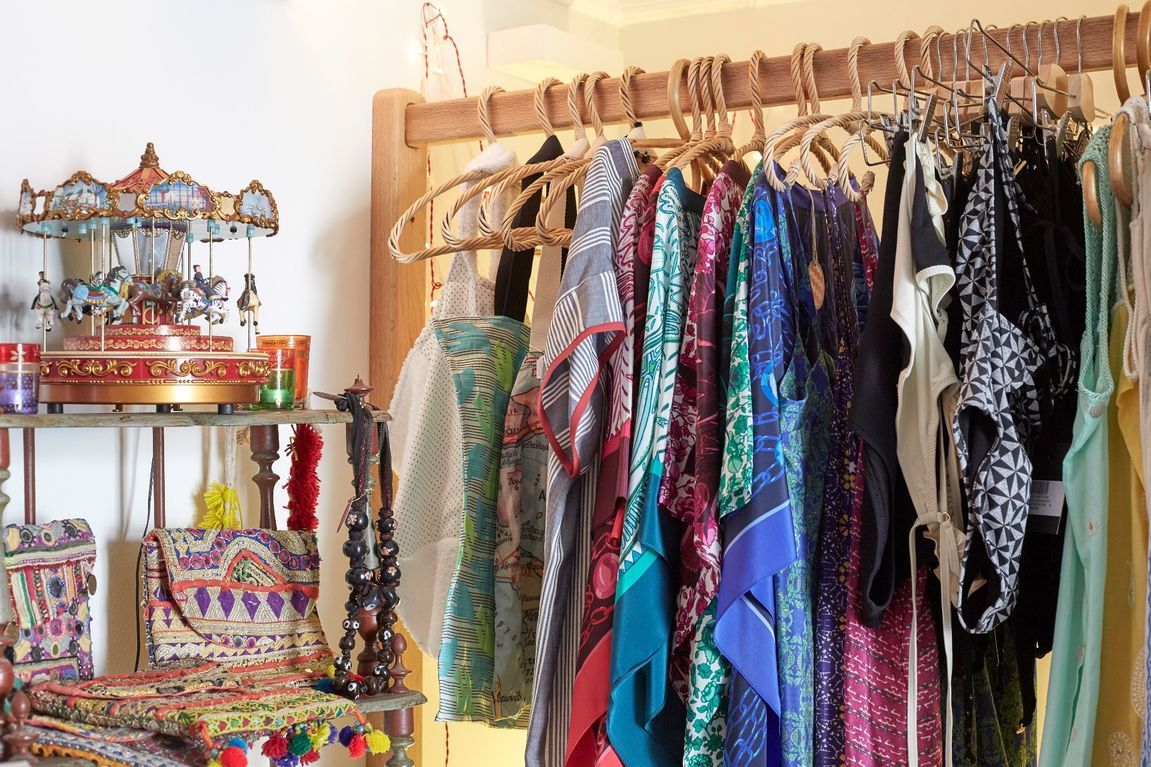 Mageia Boutique in Poseidonion
A delightful selection of clothes, jewellery and summer accessories is available for the discerning guests of Poseidonion Grand Hotel at our 'Mageia' Boutique. Situated right next to the hotel's spa, the boutique is a small treasure of desire and stocks not only colourful pareos for poolside relaxation but also 100% linen kaftans for keeping cool on warm summer evenings in Spetses.
A selection of exquisite handmade jewellery designed by the well known Ileana Makri features contemporary designs inspired by classic Greek elements.
Traditional leather sandals with original touches and fine printed scarves are available to purchase while gift items such as colourful bags and beaded necklaces make fabulous souvenirs. Guests are welcome to visit the boutique and browse the beautiful items, many of which are truly works of art.
Brands:
Ellie Rassia Swimwear
March the brand
Ileana Makri
AnnieP
Ancient Greek Sandals
Cire Trudon
Chimi Eywear
Dimitra Tsourdini Ceramic Scultpure
Injiri Clothing
Pepper Vally
@Kotzamart Jewellery
Ancient Greek Jewellery Tatou Rammou
Jade Swimwear
Prism Underwear
Raquel Allegra Clothing
Hours of Operation
Seasonal Operation Hours: 11.00 - 14.00 & 18.00 - 22.00 | Monday to Sunday