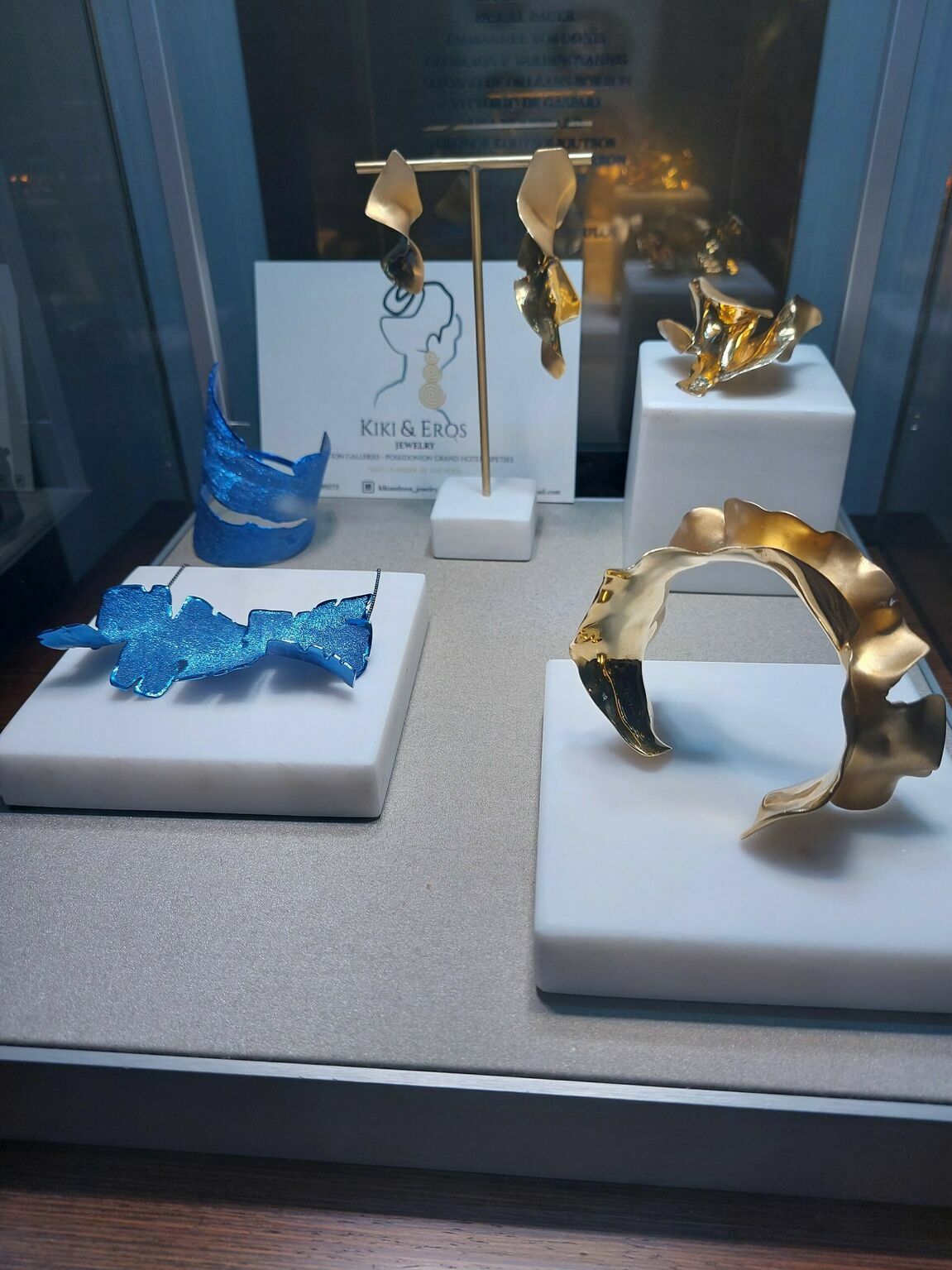 Kiki & Eros Jewelry
The Poseidonion Grand Hotel is thrilled to be hosting Kiki & Eros Jewelry inside Artion Galleries.
The distinct collection of jewels intertwines emotion and passion within unique artistic creations that highlight beauty, giving confidence and prestige to whoever wears them.
Designed by a talented team of professional designers with international experience chosen by Kiki Tilemachou, the delicate yet intricate handcrafted pieces catch the attention of all who see them as the facets of imagination and pathos align in a tangible jewel.
The collection also displays unique creations by the distinguished designer Theodora D., who has been honoured as the Designer of the Year 2023.
Discover the perfect piece for you, open daily from 10:30 - 14:00 & 18:00 -00:00