Poseidonion Blog
Get a taste of our latest news!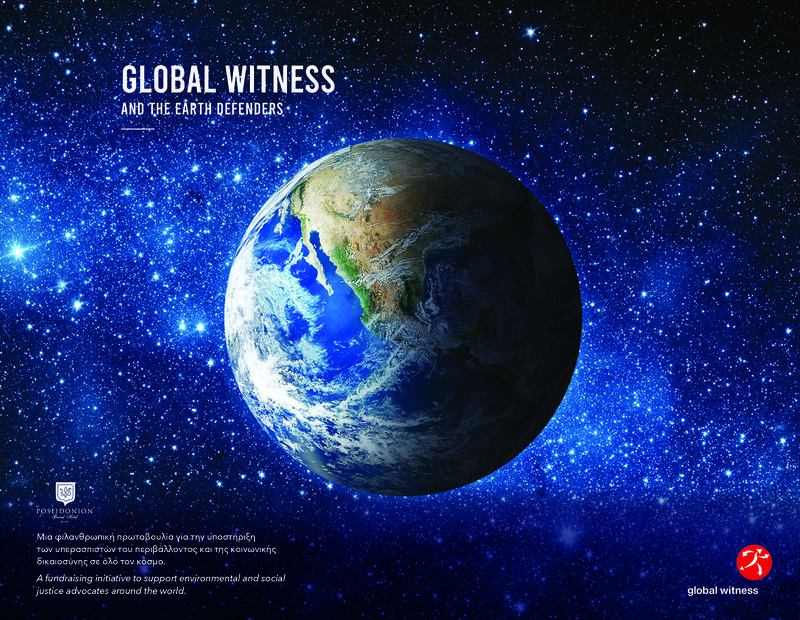 Standing with Global Witness and the Earth Defenders
The Poseidonion Grand Hotel has begun a fundraising initiative in support of the organization Global Witness and their Defenders campaign that works to help and protect environmental and social justice advocates around the world.
On average four Defenders around the world are killed every week. Since 2017 Global Witness has teamed up with The Guardian newspaper in an attempt to shine a light on the Defenders and to share their stories with the world. This not only supports the Defenders' causes but also can help to keep them safe in their struggle to protect their communities, ecosystems and their culture.
With the same intention we have produced a 36 page booklet featuring eight stories of Defenders from around the world. Some have been assassinated while others continue to stand their ground. These are only eight stories of thousands, all of which are full of courage, tenacity and sacrifice.
The publication contains images of the eight Earth Defenders and a small selection of wildlife images from Tim Flach's series Endangered. They are all a small glimpse into world that is under threat and a testament to and celebration of the bravery and selflessness of those trying to protect it. This is a world that is often unseen by many of us but that we all depend on. The least we can do is look and listen.
If you would like to make a contribution to this important cause, please contact The Poseidonion Grand Hotel for further information. To read more about the Global Defender initiative and their aims, please visit globalwitness.org.