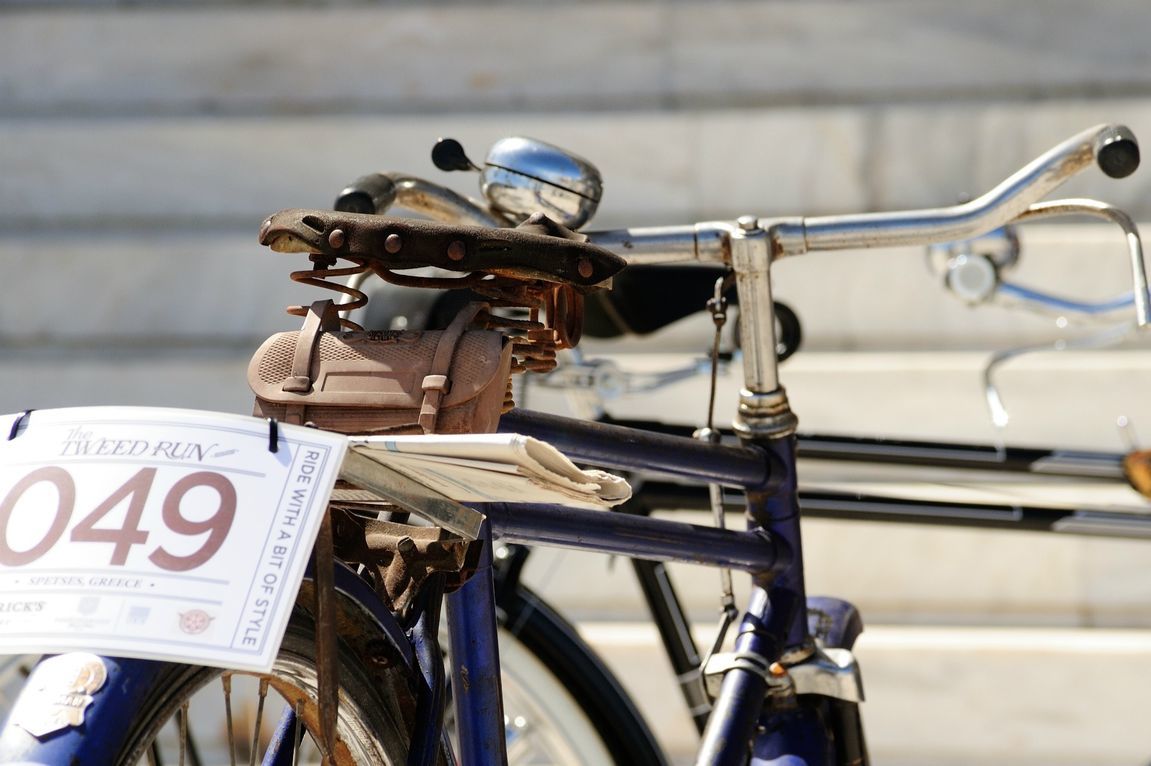 The Tweed Run
The Poseidonion Grand Hotel is the proud host of the Tweed Run Spetses, a unique event transported from the heart of metropolitan London to the car-free streets of a sunny Greek island.
Hundreds of cyclists of all ages gather in Spetses to parade in their best vintage attire, before hopping on bicycles to peddle elegantly around the island. Flat caps, bowler hats, tweed jackets and bow ties all put in an appearance in this celebration of early 20th century British style, which blends seamlessly with the historic aura of the Poseidonion Grand Hotel. Stopping for afternoon tea, picnics, beauty pageants and fashion competitions, participants and spectators alike are guaranteed an absolutely spiffing weekend.
Now a global institution, the Tweed Run has sister events in New York and Tokyo, as well as the original in London.

This year, the Tweed Run is taking place from October 19-21, 2018
Check now the accommodation packages and book your stay!