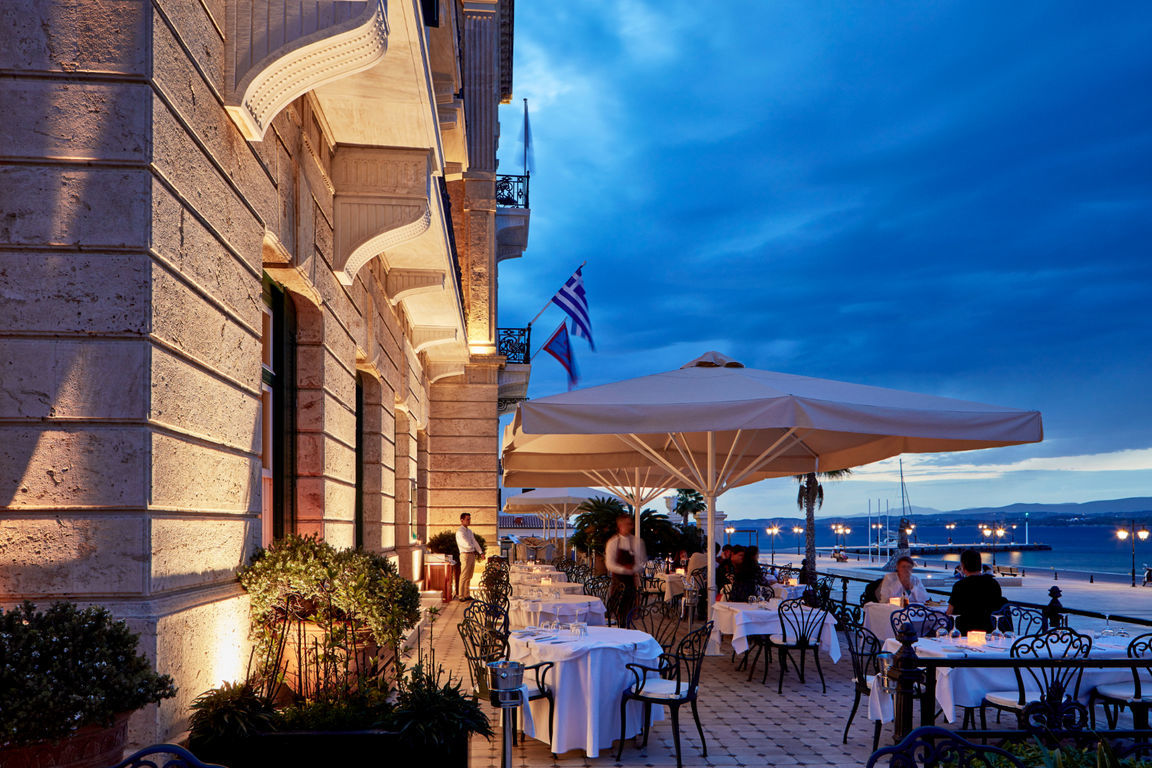 Menus
Unique gastronomic experiences, curated by Olivier Campanha
For yet another summer the Poseidonion Grand Hotel has an unparalleled journey of flavour in store, led by accoladed French chef Olivier Campanha, who is now at the helm of all the emblematic Spetses hotel's restaurants.
The Poseidonion Grand Hotel's new Head Chef will be developing the hotel's gastronomic philosophy by offering his personal culinary character to the menus of the Library Brasserie and the Bostani, already beloved destinations for visitors to the island. With more than 20 years of experience at top, multi-awarded restaurants in his arsenal, Olivier Campanha's career includes 2 Michelin Starred La Tour D'Argent, 3 Michelin Starred Pierre Gagnaire in Paris as well as Michelin Starred Sketch in London.
With a focus on pure, regional ingredients from the Poseidonion Grand Hotel's Organic Farm "Bostani", grown by the island's local producers and sourced from the wider region of the Argolic coast, and inspired by the roots of Greek and Mediterranean cuisine, Olivier Campanha combines local tradition with French techniques to create delicious dishes bursting with flavour. The updated Library Brasserie menu will be dedicated to Greek cuisine with some elements from the wider Mediterranean, whilst at the Bostani, the visitors can enjoy a holistic farm-to-table experience in a verdant environment blooming with the beauty of Spetses.
Poseidonion_Menus.pdf