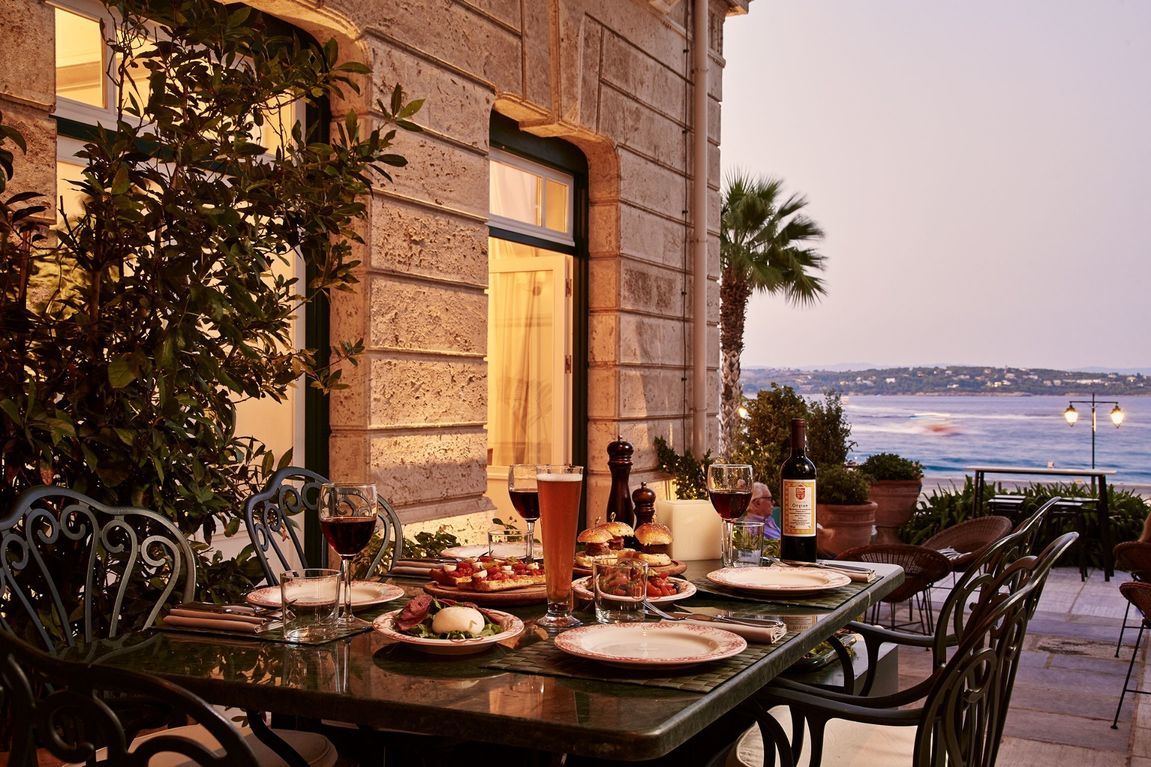 Il Cortile
Inspired by the unique atmosphere of the hotel, Il Cortile nestles in the quiet, green courtyard of the Poseidonion Grand Hotel. High-quality meat dominates the menu in dishes married to the flavours of classic Italian cuisine. Diners are invited to enjoy this latest offering from the Poseidonion team set against a backdrop of the enchanting colours of the Spetses sunset.

Our chef has crafted a menu of spectacular creations, with Greek raw ingredients taking the place of honour. Tomahawk, rib-eye and other prime cuts of Black Angus steak, play the leading role in a selection of dishes that are sure to move and inspire every true meat-lover. Robust main dishes are counterpointed by light variations on classic starters, such as mozzarella burrata with wild rocket and tomato chutney or Vitello Tonnato with thinly sliced beef and tuna mayonnaise - all dishes which allow their extraordinary ingredients to display their intensity and quality.
Il Cortile offers a unique gastronomic experience, set in the warm and intimate location of the hotel courtyard. At once relaxed and friendly, but also elegant and imposing, the atmosphere is consistent with the unique aura and architecture of the historic building. The restaurant is found on one side of the hotel's famous verandah, fringed by an impressive palm tree which adds its tropical character to the pervading summer mood. It is here that Il Cortile's flavours find their voice - within an environment of fragrant greenery, accompanied by the aristocratic grandeur of the hotel building and the magical views of the Spetses sea and sky beyond.
Opening hours: Seasonal operation from late May to mid September, 19.30 - 00.00
Reservations: +30 22980 74553, +30 695 7507267, restaurants@poseidonion.com